Lav Mics – What's hot and new on the market:
Hi everybody!
A few days ago I received an email from video maker Andre who I got to know in one of those forums about video and movie making. I offered my help for people there who need some advice concerning audio recordings. The great thing about Andre's question is that he not just introduced a great recording device to me which I haven't known before, his question also suits this topic about wireless lavalier mics perfectly. So I just thought to combine his questions and my idea to talk about these lav mics in one blog post and I hope it helps you concerning similar ideas.
Andre's question concerning a Tascam dr-40: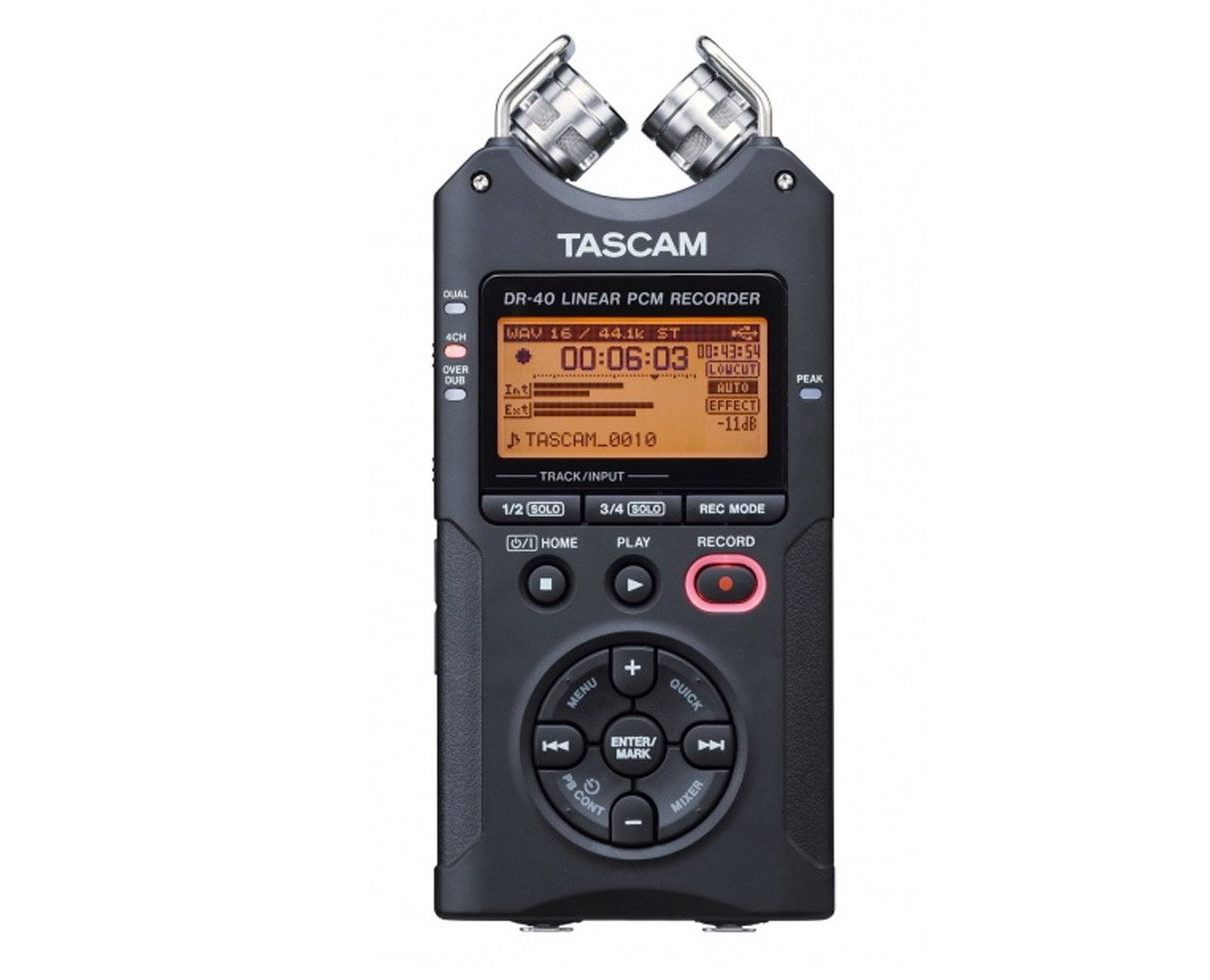 I currently own a Tascam dr-40 and thats it.
What else should I get and how should i set it up. it will be a outdoor deal in mailbu california.  I am doing this as a gift.  I am a cinematographer but audio is not really my forte.
Answer:
Hey Andre, I just had a look at this great device from Tascam and as I could read in the manual of the dr-40 this device has two condenser mics on board already. This allows the user to record in so called AB and XY stereo micing setups. Additionally you can plug two more external mics to the Tascam dr-40 and you can track 4 (!!!) signals simultaniously with this little, small, handsome, handheld, digital audio recording device. That's awesome!
For mics 3 & 4 – the external mics – I would recommend to think about wireless lavalier mics and here we are continuing with the original blog post concerning these mics.

As mentioned in my answer on Andre's question I would recommend to think about these so called lavalier mics as the external microphones. Why? Think about the following situations and setups:
You are recording a wedding scene – He says "Yes!" hopefully she says something similar:-)….
Your child's birthday
etc….
Now….how would you record audio in these sceneries? With something like the Tascam dr-40 and two wireless lavalier mics you can record something like the ambiance from where you are sitting already using the two on board condenser mics and using the lav mics right in front of the bride and bridegroom recording their sweetest words as if you are closer than anybody to them. I think you get it what I mean:-).
Wireless mics, especially these tiny lavalier mics allow you to work very independently. It doesn't almost matter from where you are recording the sound when you use these wireless almost invisible mics.
In the following passage I'd like to introduce some of the top lavalier mics available on the market today. Please keep in mind that the list is not complete at all. It's just an idea of what might be available. Please have a look and a listen on as many mics as you can get so that you create a great impression of how these mics sound like.
Wireless microphone systems on today's market:
If people are looking for adequate microphones for their particular needs, either audio professionals or people from the movie industry, they will – sooner or later – come in contact with the following companies:
Sennheiser
AKG
Audio Technica
others
Of course it is not possible to name the best microphone company ever because every single mic has its own characteristics and so it has the company. My experience concerning mics is that it is worth thinking about spending a bit more money on a set of great microphones. Once you found a great setup the recording sound will stay the same forever. If you decide to buy a low price article you might come to the limits sooner as your experience in recording movies and its audio grows.
Coming from the audio recording my very personal experience with Sennheiser, Audio Technica and AKG is fantastic. I own many microphones, especially for drum recordings coming from Sennheiser and they never disappointed me. Of course it took me a long time of testing, comparing different microphones with each other before I found my lovely ones. When you decide to buy your favourite lavalier microphones I recommend to order 2 or 3 from different companies and compare them. Finally you will get an idea of what one microphone can do and what is impossible to record.
Here is a short overview about some of my favourite microphone companies and links to their latest lavalier microphones:
Lavalier Mics by Sennheiser:
Lavalier Mics by AKG:
Lavalier Mics by Audio Technica:
Conclusion:
Micing is not easy but it's fun. I hope that you have got an idea now of what you should look for and which microphone fits your needs. If you use lavalier microphones already please let me know about your experience concerning these mics and comment on this post. I think that your comments helps us to understand micing and find the best devices for recording.
Thanks in advance and cheers!
Kenaudio
Like this article?